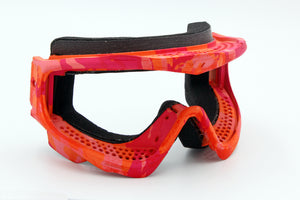 New dyed Limited Edition JT Proflex goggle frames with foam. No lenses. 
Fits the Proflex, Proshield, Flex 8, Vidar, nForcer and Proteus. 
No lenses included but Proflex lenses are available here:
https://paintballretro.com/search?q=proflex+lens
As with any custom dye jobs, small variations from item to item may be present. Almost all have some pink.