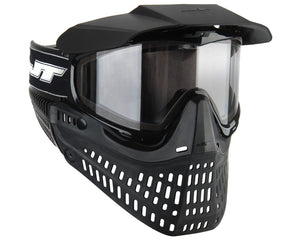 Black JT Proflex. JT nailed it with these! They've managed to make the rubber faceplates just as soft and flexible as old school masks. No wonder Dynasty just switched back to JT!
Includes Revo 3 ears, clear thermal lens, chinstrap, visor, and goggle bag.

Flexible facemask. 
Simply one of the most popular and upgradable masks in the world. Used by professional players and new players alike all over the world for decades.