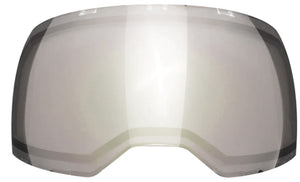 Liquid metal looking sweetness, but in HD.
Empire ESV Replacement Lens Features:

Easy replacement without the need for tools or wrenches.
Distortion-free spherical lens with 270-degrees of field of vision for optimal viewing.
Fog-resistant dual pane lens to keep the field of vision clear of visual obstructions.
Scratch resistant lens
Anti-reflective covering
Blocks 100% of UVA/B radiation for optimal eye protection.