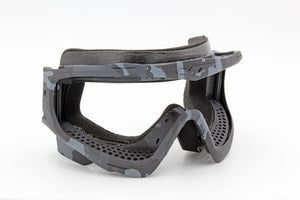 By popular demand, I am selling a limited number of Dark Urban Camo frames by themselves.
New JT Dark Urban Camo Proflex goggle frames with foam. No lenses.
No lenses included but Proflex lenses are available here:
https://paintballretro.com/search?q=proflex+lens
Fits the Proflex, Proshield, Flex 8, and Proteus.  
Limited Edition. These will not be made again.